Wie doch die Zeit vergeht: 30 Jahre gibt es nun schon die LEGO Piraten und gerne teilen wir das Special aus dem Brick Fanatics Magazine.
Im Folgenden eine Pressemitteilung von unseren lieben Freunden des Brick Fanatics Magazine in englischer Sprache mit vielen tollen Bildern: Ahoi, ihr Landratten!
Pirates – 30 years of LEGO treasure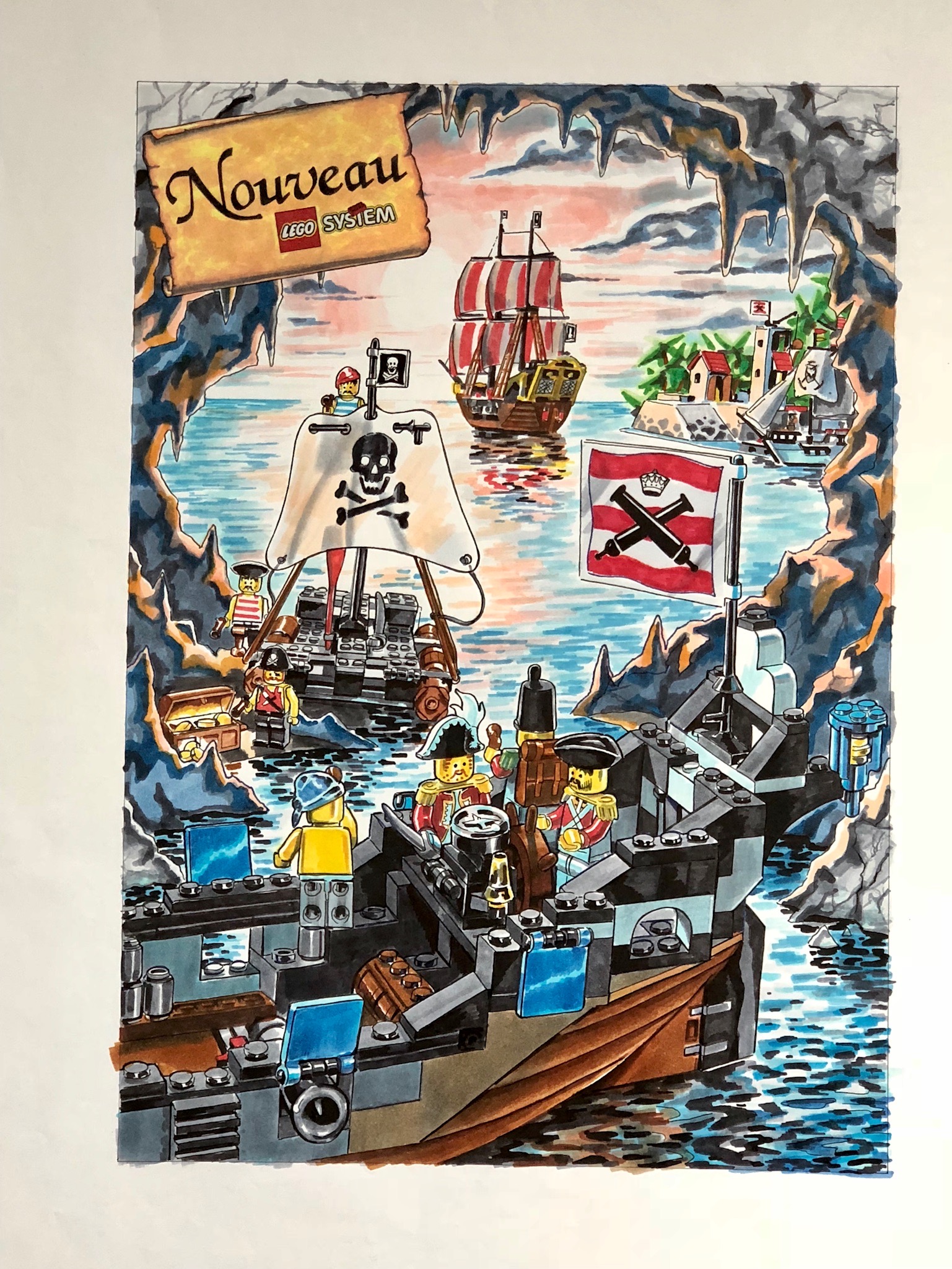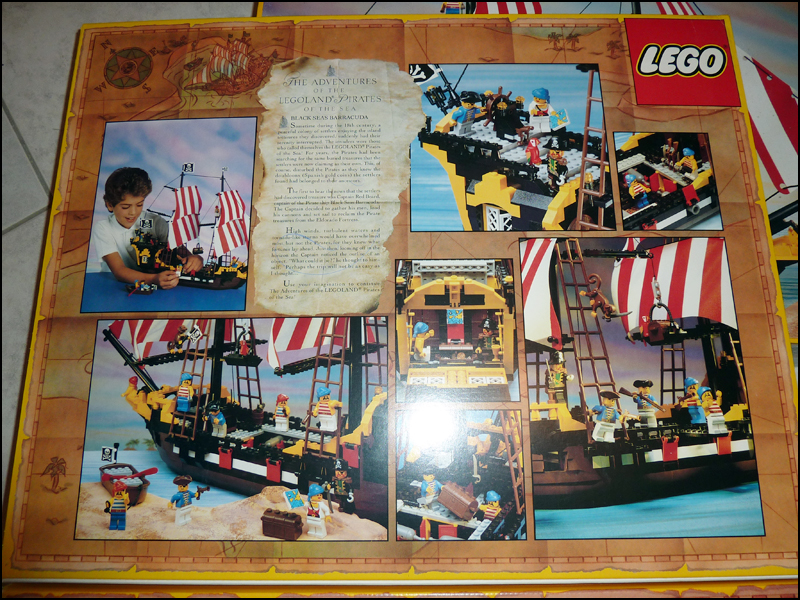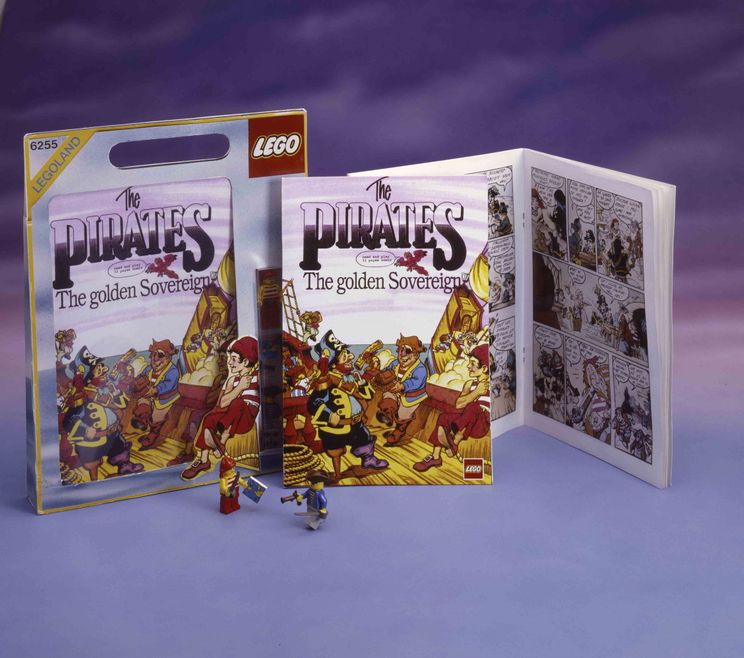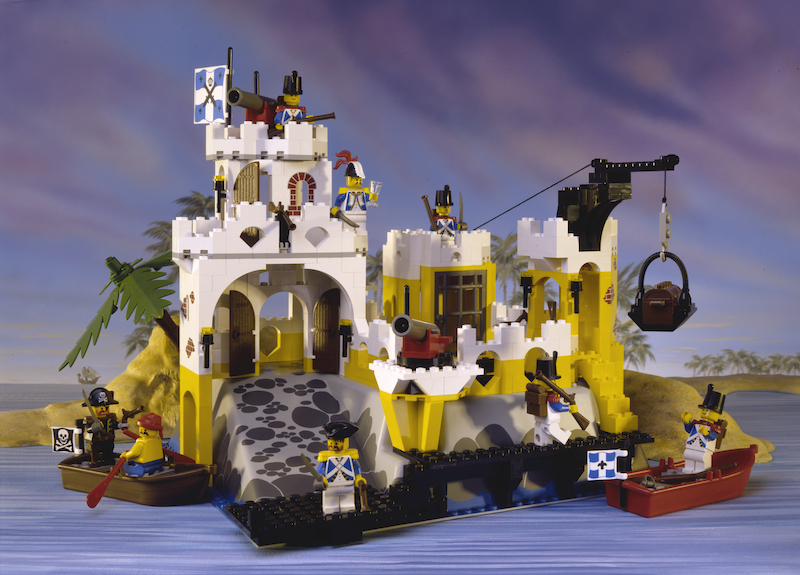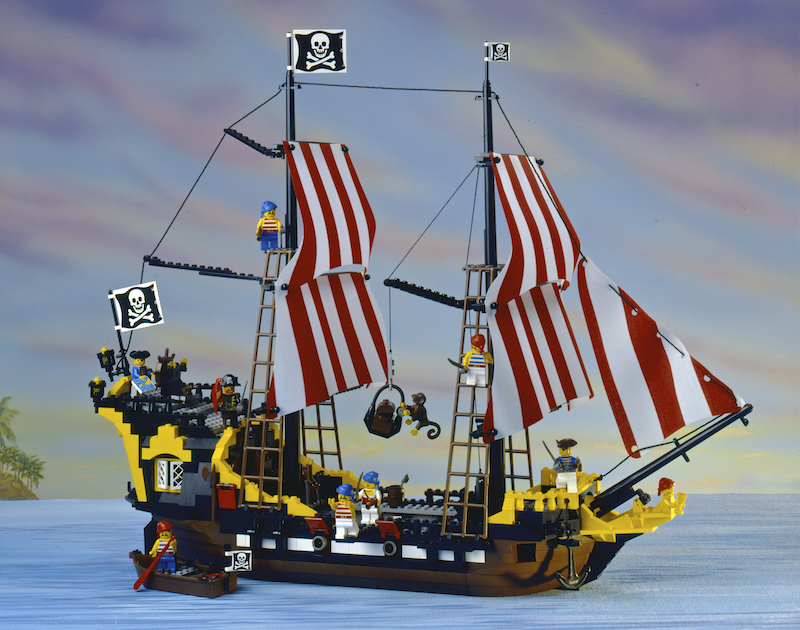 LEGO Pirates overcame development challenges to launch 30 years ago and sail the LEGO Group to new worlds of story-based play
Pirates is a theme that has endured many a barren year in the last three decades, but at its height, it was responsible for a number LEGO sets that stand as classics today, and from even before its launch it helped shape a creative direction that remains true in much that the LEGO Group produces to this day.
Theme of firsts
The LEGO Group's fourth ever theme following 1978's Space, Town and Castle, Pirates built on what a decade of minifigure-based play had established, and then sailed to new lands to pave the way for future generations of LEGO themes. For every Friends, NINJAGO and Hidden Side theme that launches today packed with complete backstory, developed characters, a selection of specifically-designed new elements, and clear, eye-catching aesthetic tones all expertly interwoven into a range of designed LEGO sets, it is with the legacy and history of Pirates behind it.
Three decades ago, Pirates launched as a LEGO theme with many firsts – named characters, multiple facial expressions and female minifigures to name a few – as well as very many new specifically developed pieces, including the first inclusion of firearms ( clarified by the LEGO Group as historical and fantasy).
The sets ranged from small collections of crew-building minifigure packs and castaway rafts to large-scale islands and towering pirate ships, whilst many in 1989's first wave of releases in particular are still heralded today as classics for their design and innovation. Two that remain fan favourites (and highly collectible) are that year's flagship sets 6276 Eldorado Fortress and 6285 Black Seas Barracuda. Packing everything an eight-year-old LEGO fan could dream of for an ultimate Pirates set, they offered great quantities of minifigures, numerous play points, and thanks to their large scale, most immediately established what each faction stood for – settled order or unbridled adventure – in a world that was very cleverly constructed just as much outside the boxes and with what came in them.
Story-based play
This was a world imagined not only through beautiful box art, resplendent catalogue layouts typical of the LEGO Group at that time and very many (sometimes unusual) print adverts across the languages, but also through narrative. The battle between Captain Redbeard's Pirates and Governor Broadside's Imperial Soldiers (who later became the Redcoat Imperial Guards) was the subject of a comic book, a series of children's books and even a collection of German-language audio dramas that together helped define the characters and conflict that drove this theme.
The story used characters, locations and ships that were all sets and was continued across marketing, even including a stop-motion film created for the 1989 launch. The US market also had a synopsis on the larger sets' box art, inside of the front flaps you used to be able to lift up. Across print media, television, marketing and even box art, it meant that before even opening the set, you knew what LEGO Pirates was about, what was happening in the set in your hands, and why you needed to build it as soon as you could.
LEGO Pirates was developed during an era where narrative-driven play was reshaping the toy landscape. Star Wars, Masters of the Universe and Transformers were all prominent, early examples of how capturing imagination through story and character could inspire play. Entire worlds were created on screen and on the page, through content driven directly back to the latest releases available in toy stores. Pirates opened the door into this new playground for the LEGO Group and, three decades on, they haven't looked back. The roots to almost every new theme that comes out of Billund, with all the bells and whistles that come with it, can be traced to what was tried and tested with Pirates 30 years ago.
Design challenges
For all that Pirates pioneered for the LEGO Group, it's remarkable to consider how small the team behind it was, and how far ranging their responsibilities were. It is also interesting to consider now how this was a theme not without hurdles and delays before reaching market in 1989.
Exclusively inside Issue 10 of Brick Fanatics Magazine, design legend Niels Milan Pedersen reveals a remarkable story behind Pirates' creation as a theme, and what it truly meant in the 1980s to be responsible for designing everything in the box – from photography and graphics to raised baseplates and fabric sails.
The man behind the LEGO Group's first character-based minifigure face prints, Niels lived and breathed Pirates and, alongside never-before-seen concept art and specially-created Pirates-inspired photography, he provides Brick Fanatics Magazine with insight and intrigue truly worthy of this classic theme, the first that brought adventure and treasure to our world of LEGO.
Pirates inside Brick Fanatics Magazine
Issue 10 is available to order now at brickfanatics.com/magazine and features exclusive imagery, concept art and an in-depth interview with lead Pirates designer Niels Milan Pedersen.
Issue 9 features a statistical look at the numbers behind 30 years of LEGO Pirates, in collaboration with Brickset – available in UK stores now and online at brickfanatics.com/magazine.
Issue 3 sees concept artist Christian Faber detail the work that went into realising the visuals of the LEGO Pirates line.
Images: The LEGO Group, Christian Faber, Eurobricks, Rambling Brick, Brick Fanatics